Collected works for the 'Live Well For Less' section, AARP.
Illustration and spots for a story about open-box deals.
↑ 
Wise ways to shop at Walmart.
An energetic illustration for an article full of tips for getting the most out of your Walmart shopping experience.
↓ Process from sketches to final images.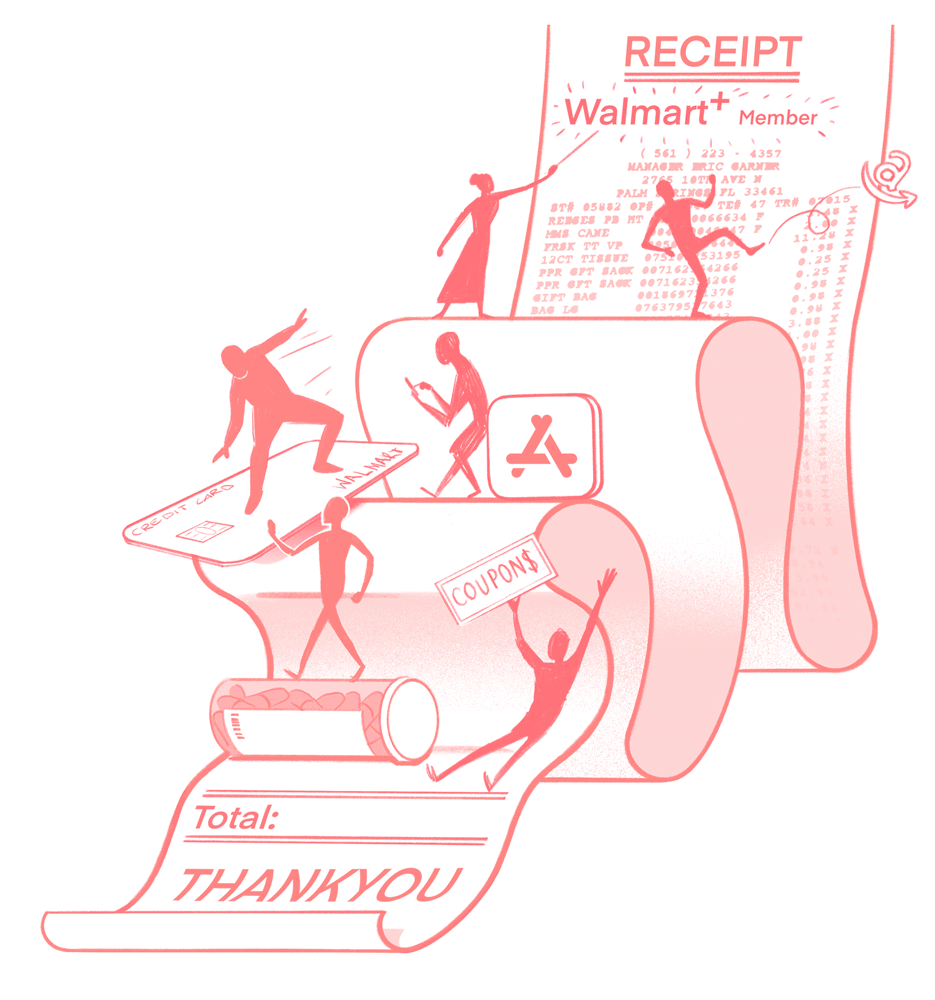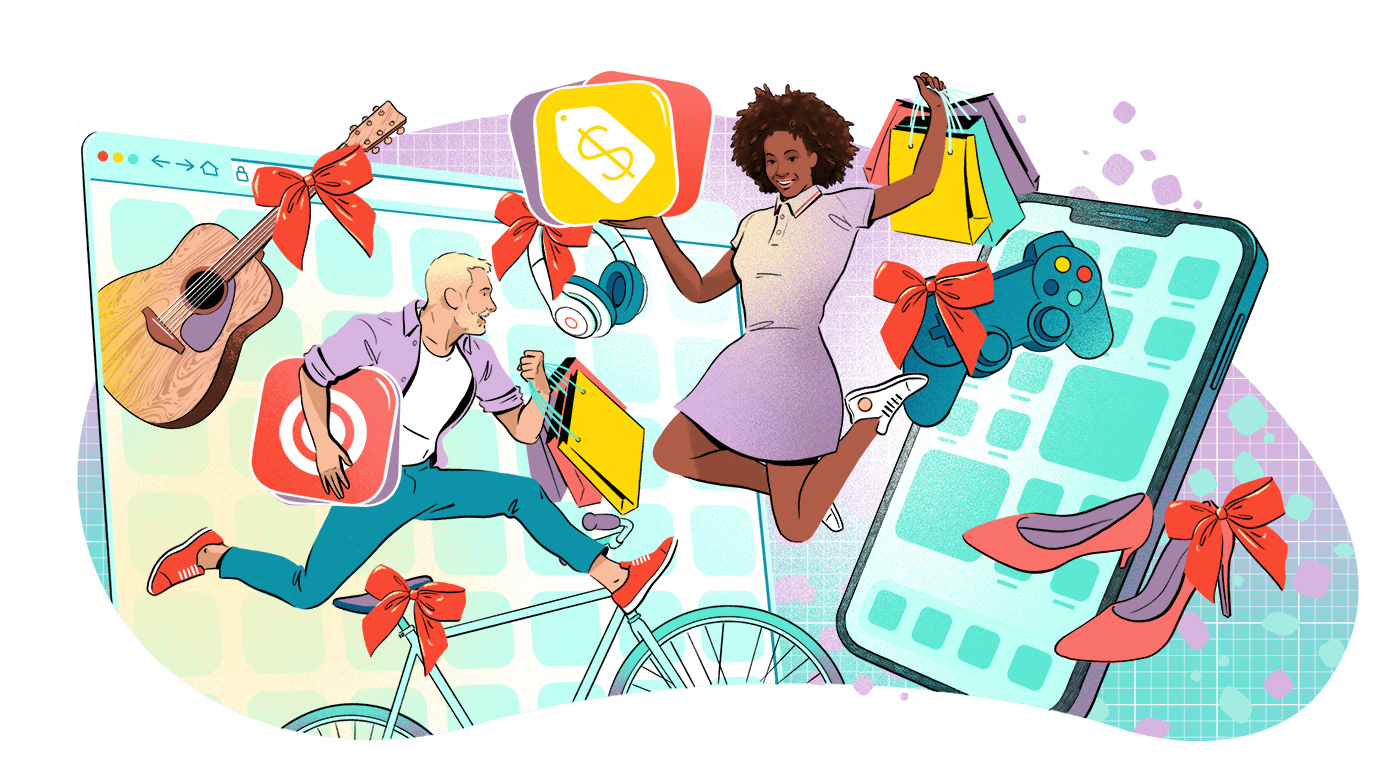 Guide to gift giving through the best apps and websites.
Get zen with your Amazon Prime membership; AARP provide the top Do's & Dont's of shopping on Amazon.

An article about earning some extra cash from the increased popularity of secondhand clothing, by selling your unwanted wardrobe items.​​​​​​​

A wider, non-vignetted variant was created for the web article.

Why pay more, getting what you want but at the best price.
Vignette illustration & spots to accompany an article about best practices for returning faulty or unwanted online purchases.
← Process from sketch to artwork.
To accompany a story in the 'Money Saver' section about the horrible things some scammers say to get people to send them money!​​​​​​​

A fun and energetic illustration for an article advising readers on the risks and rewards of the various store branded Credit Cards on the market.​​​​​​​