Customer facing illustrations as part of the brand campaign to relaunch the 'MyWaitrose' brand. The illustrations explain how to get the most out of the MyWaitrose loyalty card scheme; depicting customer interaction within the App and in-store experiences.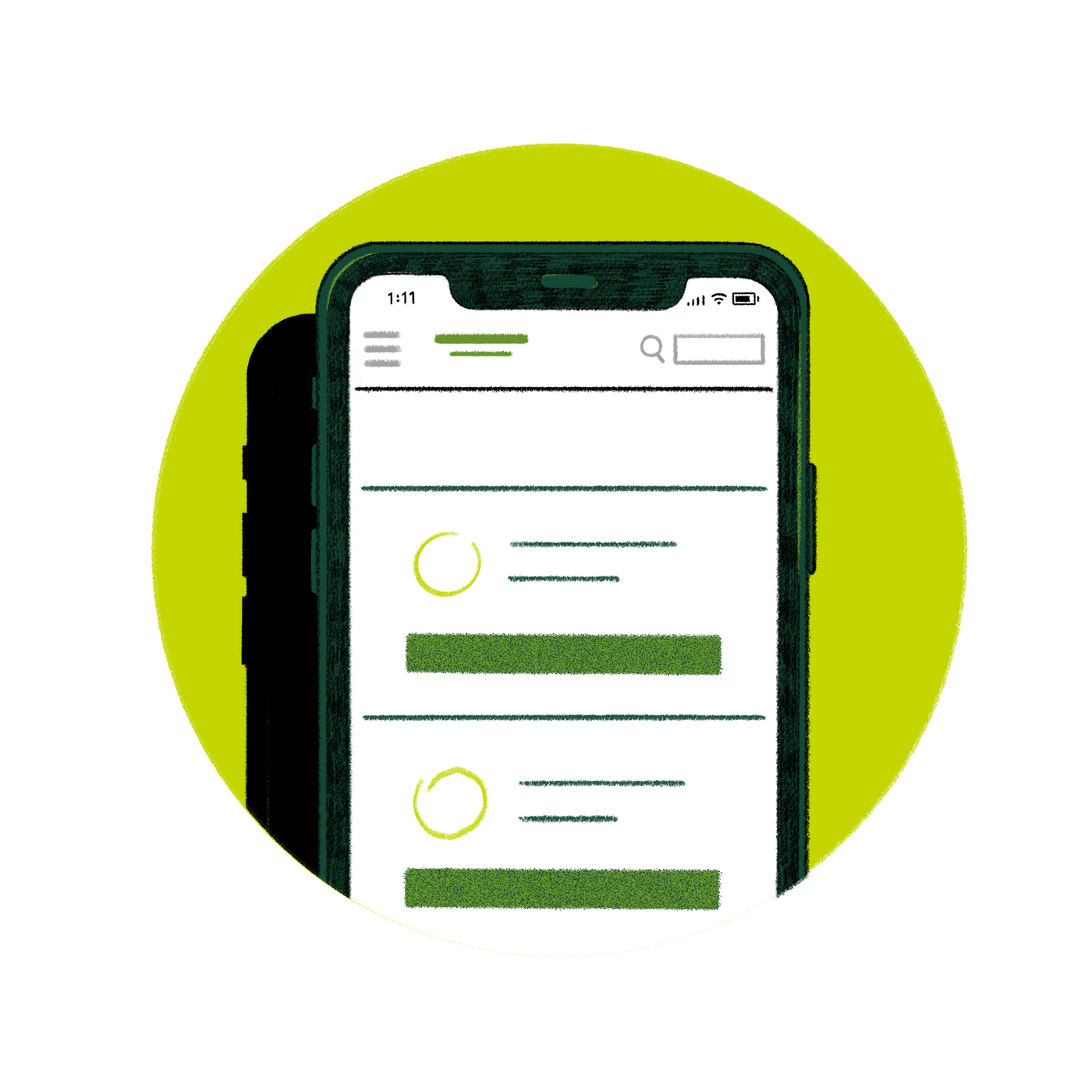 Client wanted a circular vignette design and a strong shadow to feature across the series.
The colour palette was dictated by the myWaitrose brand campaign colours.
Concertina leaflet posted to customers.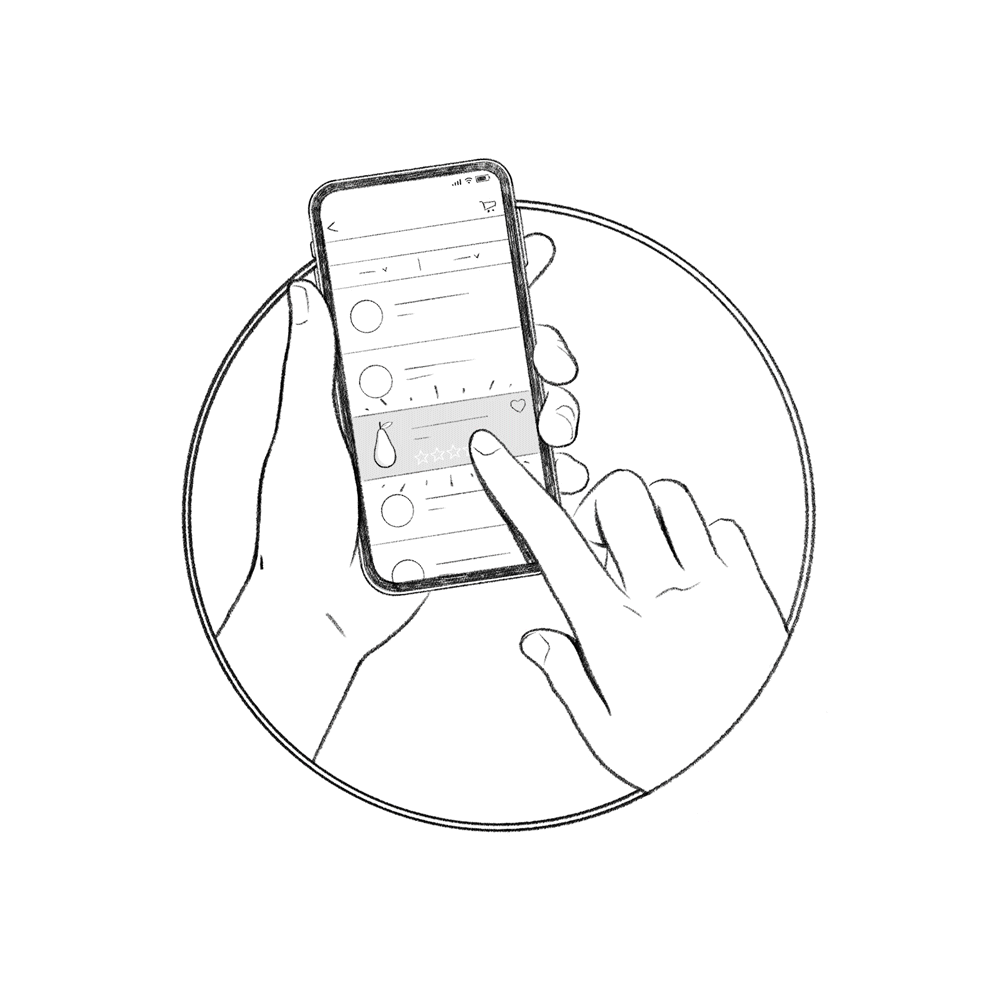 ← Process from sketch to artwork, for one of the illustrations.